Homemade bread right out of the oven is sooo yummy.
And what a perfect time of year for baking.
Remember the
Jenny Jones
show?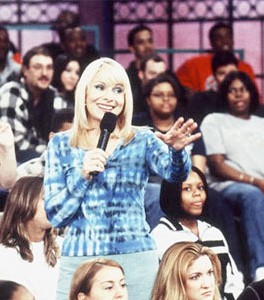 Jenny had a very popular talk show for 10 years,
"Always relaxing on the weekends", she said, by cooking!
Jenny was also a talented comedian, singer and a drummer.
In fact, in 1986 Jenny appeared on TV's Star Search
winning
the comedy

grand prize

!
Since retiring...Jenny started a cooking blog filled with many
wonderful recipes and videos.
Jenny says her father was the cook in the family,
sparking her lifelong interest in cooking.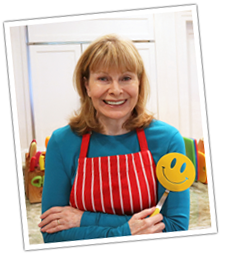 She is routinely approached by companies who would
like to advertise on her site or pay her for endorsements
but she always declines. "I am not here to make money,"
says Jenny. "l simply love to cook and my only goal is
to share what I love and to motivate more people
to cook at home.
It's one more way I can give back."
In 2013, Jenny requested and was given permission from
her publisher
to share all of the recipes
in
her cookbook for free on her website!
This no knead bread recipe is just one of them...
and it is a cinch!
I baked some for my hubby and I yesterday...
and enjoyed some
yummy toast
this morning!
Thank you, Jenny!